Peterbilt's Model 520 is built to withstand the harsh demands of the refuse industry. The rugged, aluminum cab delivers best-in-class durability for increased uptime and bulkhead-style doors for maximum durability and corrosion resistance. Powered by the fuel-efficient PACCAR MX-11 engine, the Model 520 provides outstanding performance. Natural gas configurations include both 9- and 12-liter engine options. The headlamps feature standard halogen bulbs or optional LEDs, to provide outstanding brightness and coverage with less driver eye-fatigue. The distinguished grille accommodates pantograph wipers, providing significantly more coverage for improved visibility. An impressive wheel cut allows drivers to easily maneuver in congested urban environments and tight city streets. Whether commercial or residential, the Model 520 provides the tools your drivers need to succeed day in and day out.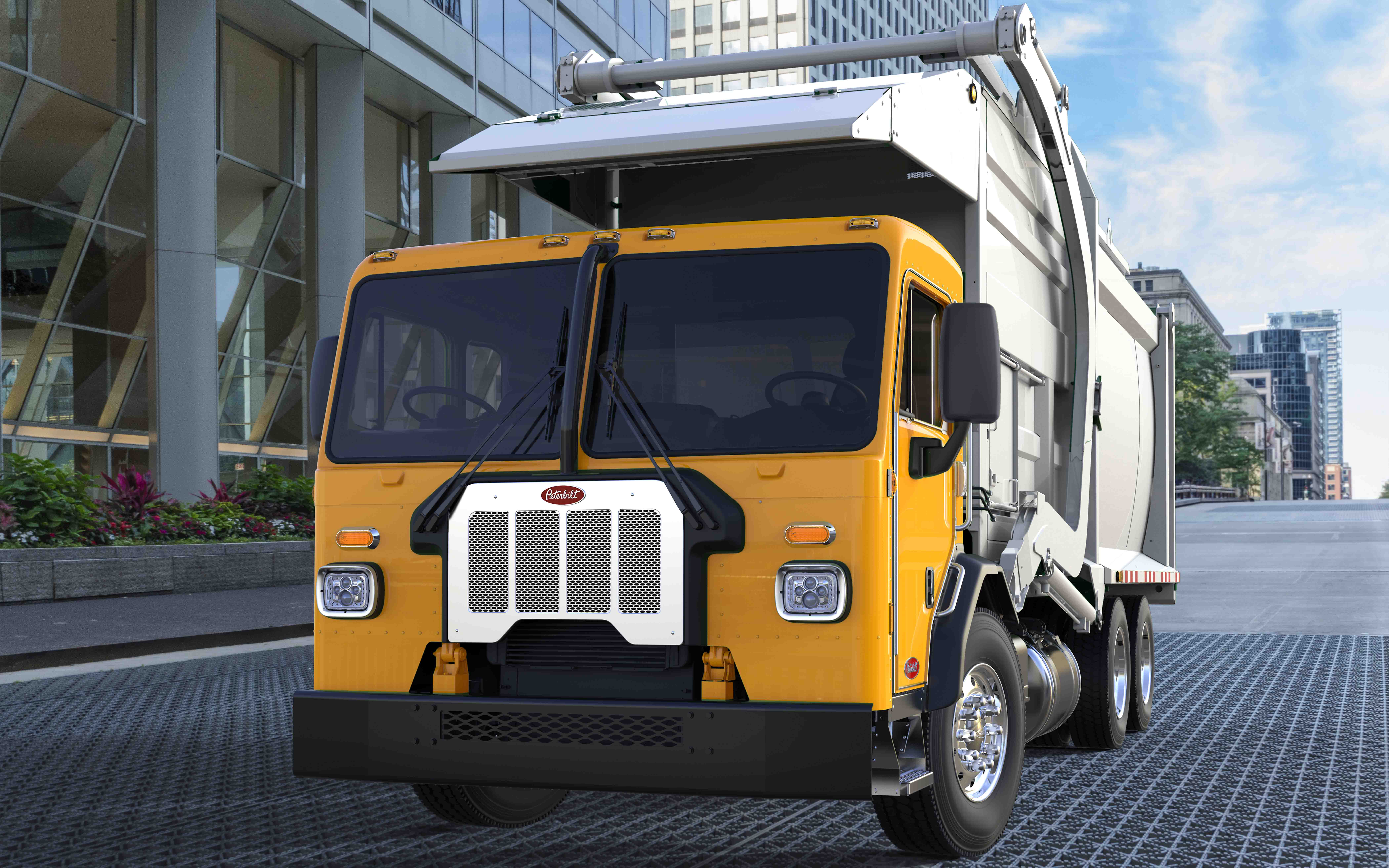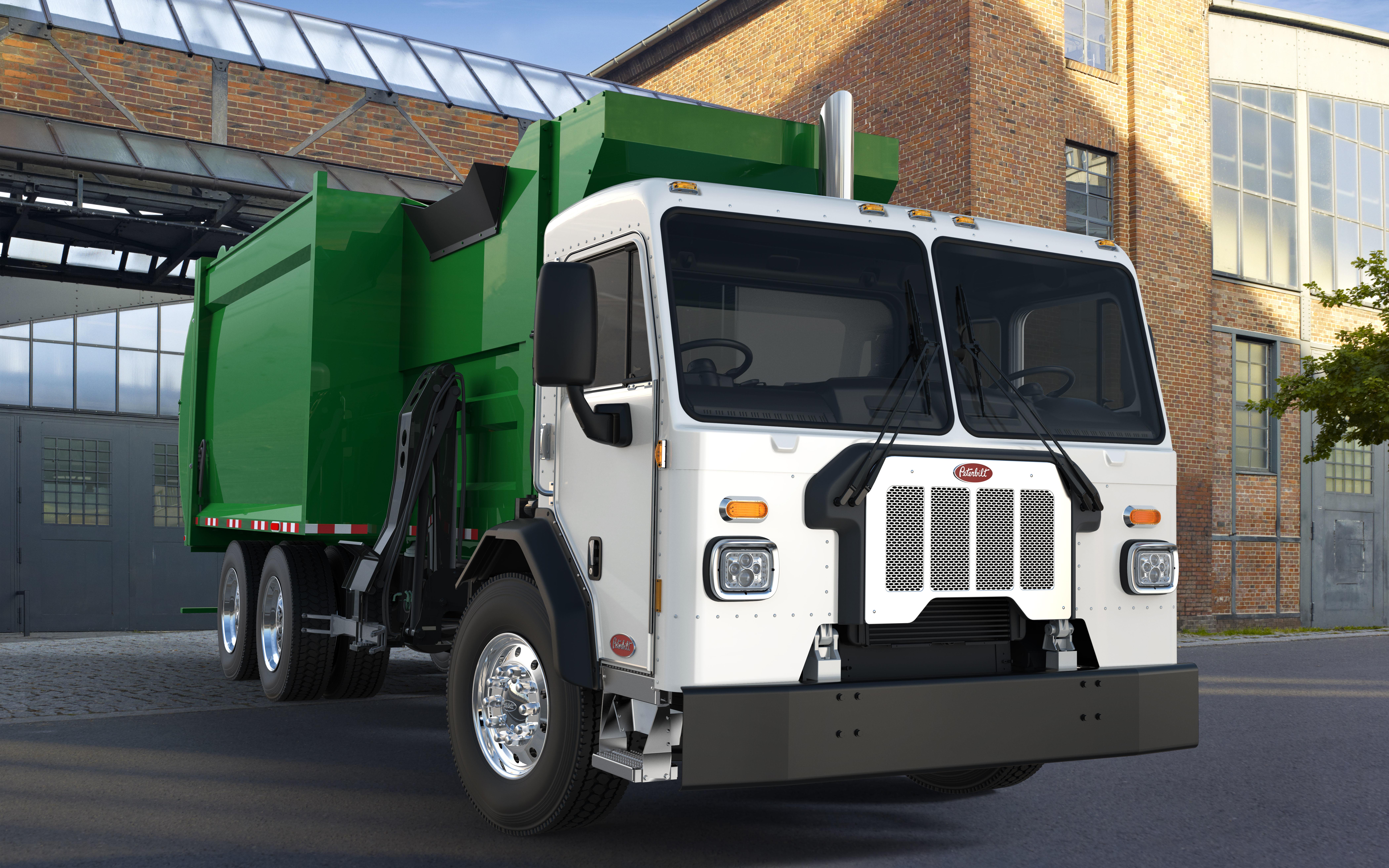 Available in four driving configurations, the Model 520 is the clear choice for automated front loader, side loader and rear loader operations. The rugged all-aluminum cab provides exceptional durability and low maintenance. Powertrain options include the PACCAR MX-11, PX-9 and several natural gas options ideally configured for your specific application. An RP170 connection as well as a joystick mounting pad come standard for seamless body integration. The driving position and ergonomic dash and center console provide an optimum work environment with commanding views of the road and easy access to instruments and controls. Whether for commercial or residential refuse applications, the Model 520 is proven like no other low cab forward in the market today.
FEATURES
Durable Workhorse
With its aluminum cab and robust steel sub-frame, the 520 is as tough as they come.
Configured Your Way
With Right-Hand and Left-Hand drive, Right-Hand Stand-Up and Dual Sit/Drive configurations, this is a truck built for your job.s
Ergonomics
The 520's low dash, steering wheel and adjustable seating provide excellent visibility and keep controls within reach.
Visibility
The Model 520 standard halogen headlamps deliver class-leading forward illumination, while pantograph wipers provide expansive windshield coverage for outstanding visibility