About Peterbilt Manitoba Ltd.
Your complete resource for new and used trucks, parts, service and more. We've been serving the Manitoba region since 1981, with locations in Winnipeg, Brandon and Springfield. We sell the full line of custom-built Peterbilt trucks - over-the-road conventionals, vocational trucks, and medium duty pickup and delivery vehicles - every model that bears the Peterbilt red oval. Our service and body shop departments will repair all makes and models of medium and heavy duty trucks.
Peterbilt Manitoba Ltd. not only understands the importance of weight, fuel economy, and comfort, but also the resale value when customers order their trucks. Therefore, the dealership's primary purpose is to provide its customers with a truck that will suit their individual requirements and specifications and meet with a variety of vocations. Peterbilt Manitoba Ltd.'s success is linked to repeat customers, quality products, and professional service.
The dealership's ultimate goal is to provide the Manitoba region with continued professional and reliable service and with a product that beats the continuation in quality, performance, durability, original rugged appeal and class. Once you've found the truck you want, we offer competitive financing and leasing packages, as well as total customer support packages, including everything from preventative maintenance to roadside assistance programs.
Our History
Peterbilt Manitoba Ltd. was established by Ed Danylchuk in April of 1981 as a full service dealership. In June of 1991, in order to better serve its region, Peterbilt Manitoba Ltd. opened up a parts and sales only store in Brandon, Manitoba, conveniently located just off the Trans-Canada Highway on 18th St. N.. In December of 1997, Doug Danylchuk (son of Ed Danylchuk) purchased Peterbilt Manitoba Ltd. after spending 10 years as General Manager learning the intricate details of the business. Doug has since continued the operation of the Peterbilt franchise as his father before him did.
The Brandon business had experienced so much growth that, in 1999, we decided to move and develop it into a full service dealership. In 2003, our Winnipeg dealership relocated across the street in the heart of the trucking industry at the intersection of Route 90 (Brookside Blvd.) and Inkster Blvd., with easy access from all major highways and allowing trucks with trailers to pull effortlessly into our 10 acre parking lot. This new building also added a state of the art body shop.
To better service our customers on and coming from the east, our Springfield (Winnipeg East) Parts & Service location was opened in 2014. 
Awards
Platinum Oval (2021, 2020)
Platinum Service Center (2020)
TRP Dealer of the Year (2020)
Best in Class  (2018, 2017, 2016, 2015, 2014, 2012, 2011, 2010, 2009, 2003, 2002)
PacLease Canada Region Franchise of the Year (2018, 2015)
PacLease Standards of Excellence Gold Award (2018, 2017), Silver Award (2020, 2019, 2016), Excellence Award (2015,2014)
First Class Service Excellence Dealer Group of the Year (2016)
Top MX Engine Dealer (2015)
Paccar Parts West Region Fleet Services Dealer of the Year (2013)
Platinum Oval Parts and Service Dealer of the Year (2011, 2010)
North American Dealer of the Year (2010)
Peterbilt Standard of Excellence award winner almost every year running since 1996.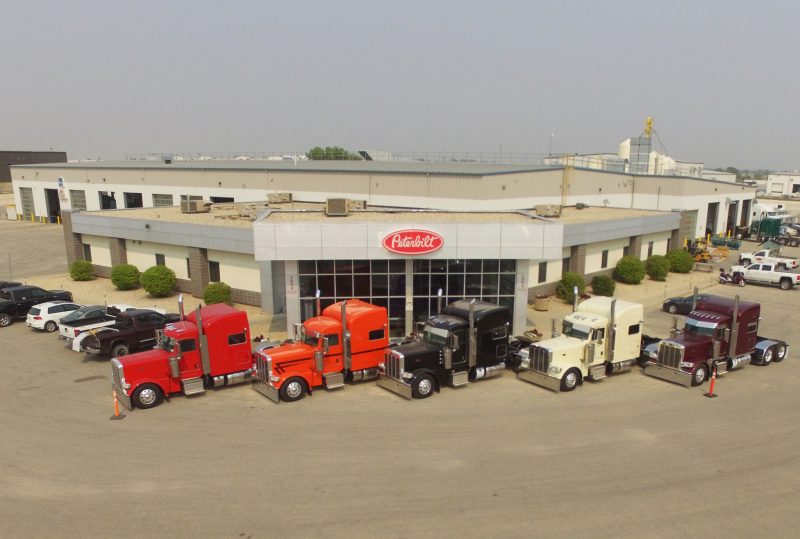 Winnipeg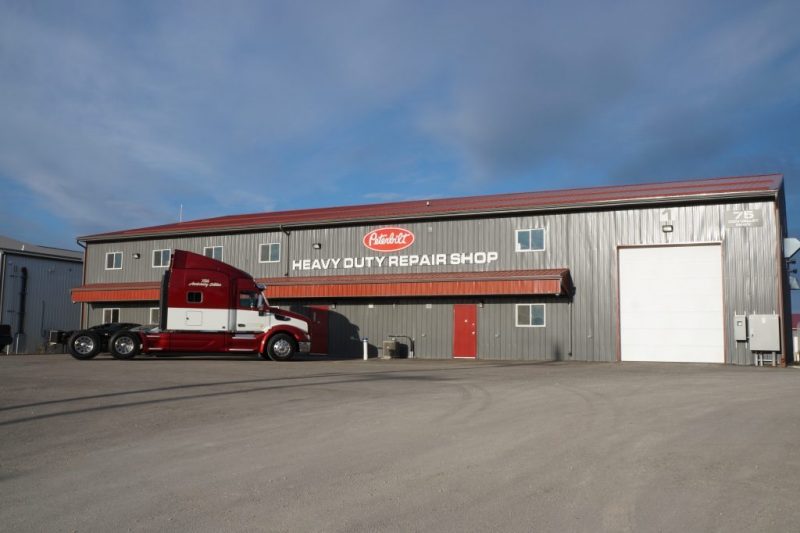 Springfield
Brandon